---






FAQS



Below are the most commonly asked
questions about Light Up.
If you have a question you don't find the
answer to please email us.
---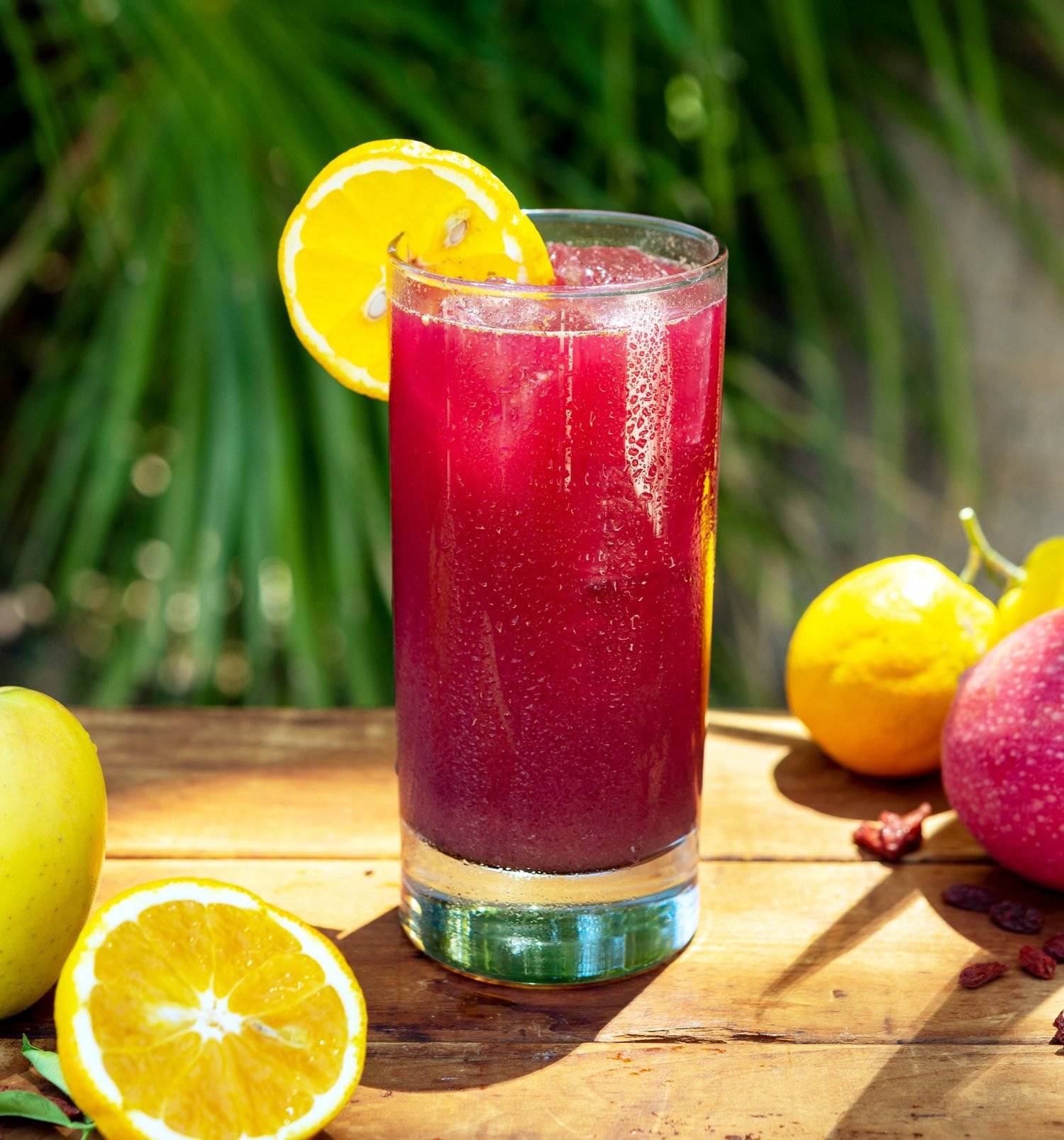 Q: Can I mix Light Up into anything besides water?
A: Mixing one scoop of powder with 8 ounces of water (a shaker cup works well) is often the most convenient choice, but you have options. Add it to tea or juice for a tropical boost or blend it into your favorite smoothie or smoothie bowl. How about Light Up popsicles? But please, use your imagination. We encourage you to come up with many ways to enjoy our vegan supermix.
Q: When's the best time of day to have Light Up?
A: It's up to you. Enjoy it first thing in the morning, and ensure your whole day is super-productive, avoid that afternoon slump when your coffee has worn off by having it after lunch, or drink it before a workout to help you achieve your personal best.
Q: Is it okay to have more than one serving of Light Up in the same day?
A: We personally have days where we need Light Up more than once, and it really helps us to get through our to-do lists and rock our workouts! Because Light Up is made with fruits, herbs and superfoods and has less caffeine than coffee, you can feel good about what you're putting in your body. But, if you're pregnant, breastfeeding, having surgery, taking medication, or have any underlying medical condition, consult your doctor before using any amount of Light Up.
Q: What's Your Return Policy
A: In short: Satisfaction Guaranteed!
Being a small company that cares a lot, we want you to be happy with us and our products, but must ask that you do the following:
If your order arrives damaged, let us know within 7 days of receipt, and we'll ship you a replacement container ASAP.
If you're unhappy with Light Up, be in touch with us within 30 days and let us know why. You may return your order within 30 days of your purchase, provided that the container is at least half full. We ask that you pay the cost of the return shipping. We'll happily credit your original method of payment—within 10 business days of receiving your returned order—for the full cost of your purchase less the original shipping cost. We'll notify you once your return has been processed.
Q: How should I expect to feel after a serving of Light Up?
A: Most people enjoy a smooth, steady increase in energy and focus that lasts for several hours. You won't experience the crash associated with most caffeinated energy drinks. Many people report they feel more positive, and confident they can do what they've set out to do.
Q: What is an adaptogen and what do the adaptogens in Light Up do?
A: Many energy formulas that increase your energy also increase your stress levels. We've formulated Light Up with 8 key adaptogens so it not only boosts your energy but also helps your body recover from stress. The adaptogenic herbs in Light Up—like ashwagandha and astragalus—help regulate hormones, support your immune system and influence multiple organs, modulating and maintaining your body's balance. Recent studies show that one way adaptogens mediate stress is by turning-off a stress-activated enzyme called JNK that increases inflammatory and oxidative compounds and decreases ATP (energy).
Q: Does Light Up boost energy and limit stress for men as well as women?
A: Though Inspire Organics was founded by a health-oriented woman, we formulated Light Up for everyone, regardless of gender identity.
Q: How is Light Up packaged?
A: We wish we could just snap our fingers and Light Up would instantly appear in your pantry. But, even with Light Up onboard, we're still subject to the physical laws of the universe. So we use a minimal, recyclable, reusable, BPA-free container and ship using recycled, biodegradable and recyclable materials. We're always looking for ways to reduce our carbon footprint and, in the future, hope to make our packaging and shipping materials even more earth-friendly.
Q: Does Light Up contain caffeine?
A: A: Yes, 70mg of caffeine, which is similar to the amount of caffeine in a 6oz cup of coffee. The caffeine in Light Up comes from yerba mate, coffeeberries and matcha, sources that give you a smoother and steadier lift than the caffeine in coffee, plus tons of other health benefits. And, you won't feel jittery or crash afterwards. It's a win-win! (While many people who are sensitive to caffeine find that they don't have side effects with Light Up, it is not recommended for people who are very sensitive to caffeine.)
Q: I'm hooked on caffeine. What should I expect from Light Up?
A: Drinking a lot of caffeine, whether it's coffee or typical energy drinks—depletes your adrenals and gets you used to the rollercoaster effect. Light Up is more subtle. So when you don't get the usual rush and crash, initially, you might think it's not working. But, if you back off your usual caffeine sources for a little bit, and give the adaptogens in Light Up a chance to support your adrenals, you're going to feel a lot better overall and have just as much or more energy.